Simplification of Dentist Tools for a Child's First Dental Visit
Because children can react nervously to visiting the dentist, tooth-fairies like Sasha exist to help kids to see the lighter side of dental procedures. It's also why at Doctor Rose's dental practice, kindness, patience, and friendly terminology is used to help kids relax and stay calm.
Doctor Rose also wrote a series of books about dental development, all of which you can find on the 'My Books' page on her website. These books aim to help children to understand dental visits and how their teeth develop.

When your child is going to visit the dentist for the first time, like little Rosie in Rose's book 'My First Visit to the Dentist', don't be overwhelmed by their questions. Instead, answer them using simple and fun terms that will help them become familiar with the dentist's tools.
Here are some of the words and terms to use:
1 - Sugar Bugs is the name we give the bacteria that grow on our teeth and cause cavities, no matter our age.
2 - A Dentist's Mirror is known as a little mirror or a special mirror. This is used to look closely at the front, back, and top of teeth, all the way to the back of the mouth. It can reveal areas where plaque has built-up, as well as any obvious cavities.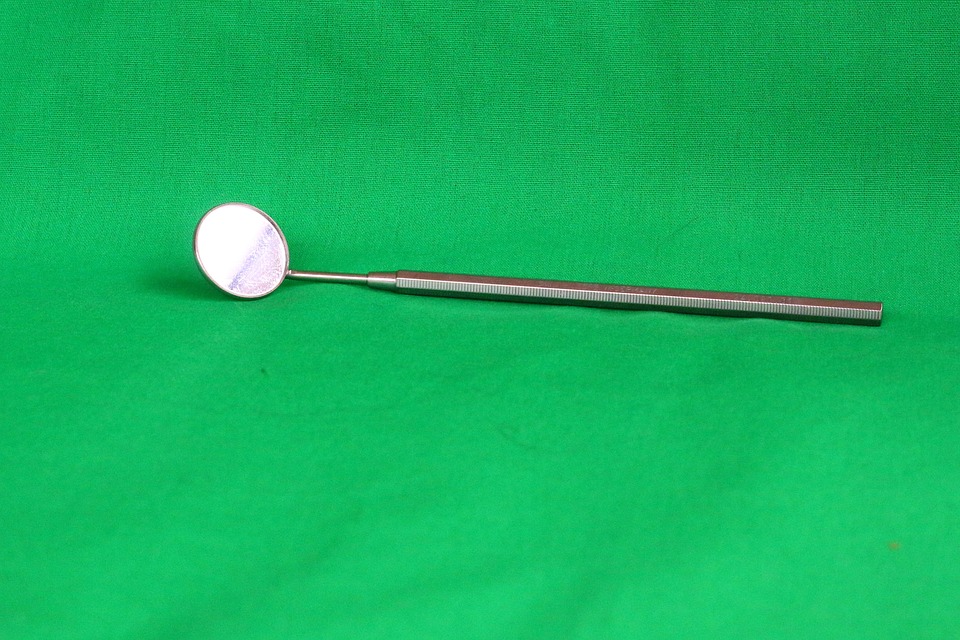 3 - A Tooth Explorer is known as a tooth counter. This tool is particularly scary to children due to its sharp end. A good dentist will attempt to point away the sharp end as best as possible, so as not to frighten the child. This tool is used to check for cavities in the grooves of teeth.
4 - The Electric Toothbrush is simply known as the dentist's spinning toothbrush. This instrument is powered by a power-supply, along with other tools on a console within the dentist's reach. The toothbrush, together with a special cleaning paste, brushes away plaque and removes stains on the teeth. Kids often find this ticklish, so you could call it a tooth tickler if you like!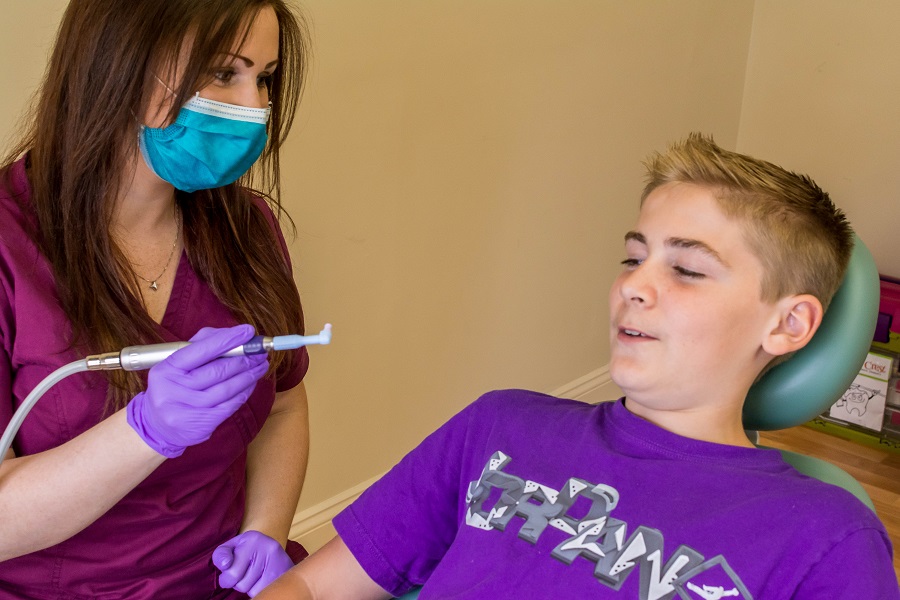 5 - A Saliva Ejector is better known as Mister Thirsty. The purpose of a saliva ejector is to suck-up saliva and water during the cleaning process. It makes a sucking sound and can even tickle when it touches your cheeks, but it's only Mister Thirsty happily drinking whatever liquid he can find in your mouth!
6 - The Dental Water Jet is also known as Miss Water Whistle! The dentist will use this equipment to spray water throughout the mouth to flush out any unwanted matter. Mister Thirsty works alongside Miss Water Whistle sucking-up all the flushed-out matter – and, yes, Miss Water Whistle does make a whistling noise as she sprays water!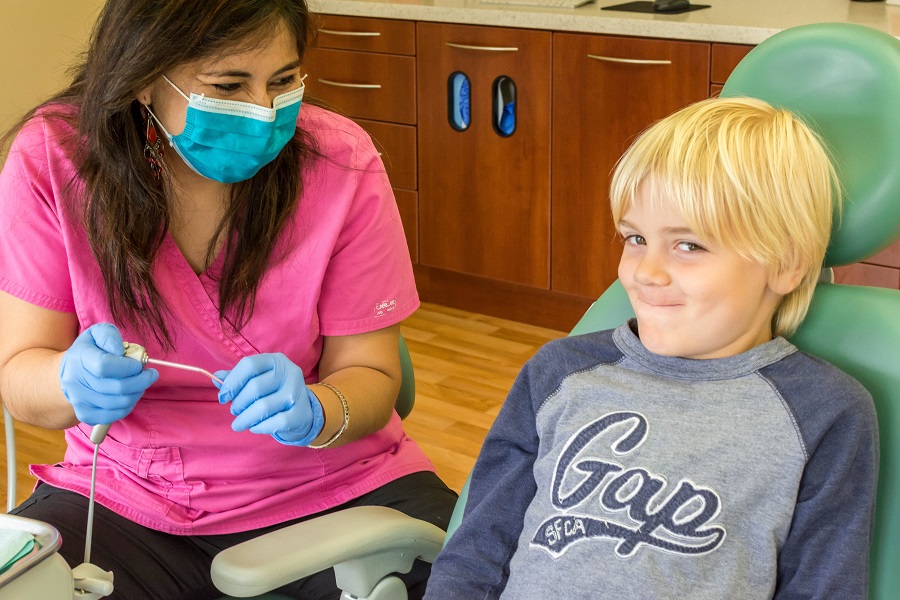 7 - There are instances when the dentist will take an X-ray of your child's teeth. We refer to this process as taking a picture of the teeth. X-ray machines can vary in appearance, from a tall enclosure where the child will stand to have the machine-head - also known as the 'camera' - revolve around the head, to a 'camera' positioned next to the face that takes the 'photos'. These are referred to as 'Pictures of the Teeth'. They show the insides of the teeth and the jaw – quite amazing and out-of-this-world technology really!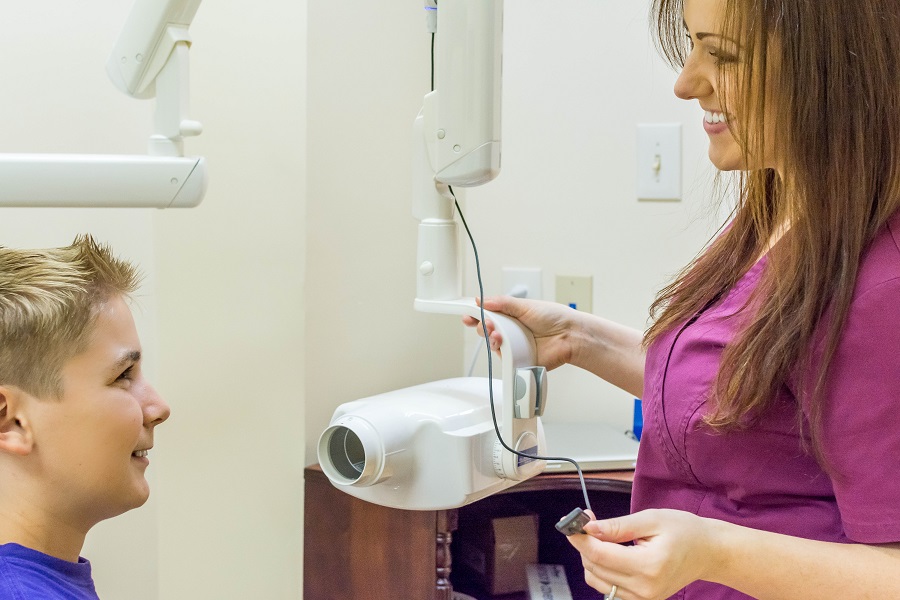 8 - Once cleaning is complete, the dentist will apply a Fluoride varnish or foam, better known as Tooth Vitamins on your child's teeth. You can tell your child that this is like a magic force-field that makes their teeth strong.
9 - At Rose's practice, patients get to choose a prize from the special Prize Tower once the procedure is complete. This is something that kids look forward to, and serves as a great incentive for being brave.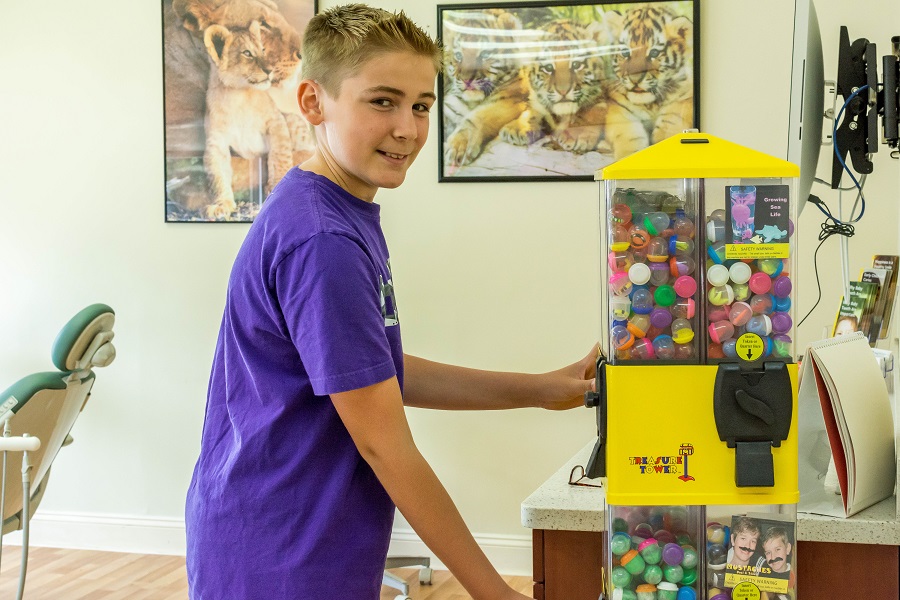 We hope this blog has helped you today. If you have any questions don't hesitate to contact Rose or leave a message for her on the Eagle Crest Facebook page.
Because every child's smile counts!
---
Eagle Crest Pediatric Dentistry
Board-Certified Doctors
Proudly serving Havertown and the surrounding areas of Ardmore, Haverford, Broomall, Newtown Square, Drexel Hill, Springfield, Clifton Heights, Bala Cynwyd, Lansdowne, Ridley Park, Woodlyn, Prospect Park, Bryn Mawr, Wynnewood, Overbrook, Holmes, Media, Darby, Folsom, Morton, Yeadon, Swarthmore, Wallingford.