Meet Sasha
Meet Sasha the tooth-fairy – aka Rose's Little Helper!
Sasha loves children, and she likes to write letters and create activity sheets, too! Every week she sends out letters to all of Rose's little followers who subscribe via her website. Just click on the image of Sasha to subscribe your child to her letters and teeny free gift-sheets.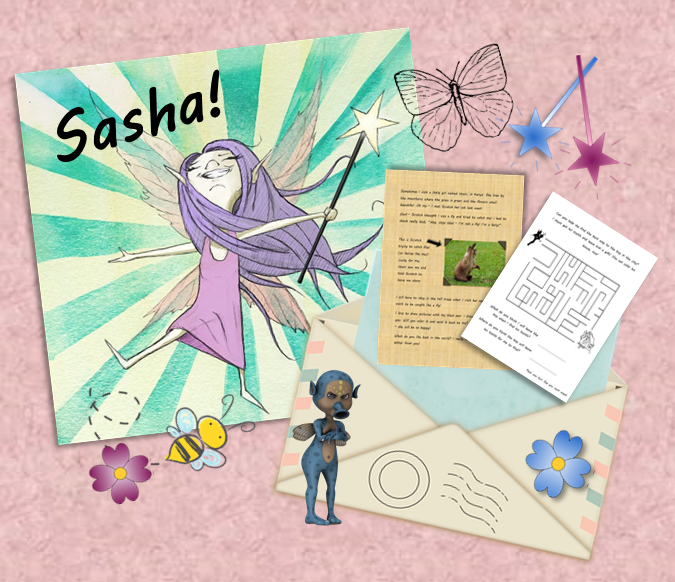 Sasha only wants to bring fun and smiles to your child's life, much like Doctor Rose does! By subscribing, your child will receive a personalized letter addressed to them personally, from Sasha the tooth-fairy every week. Along with their personalized letter, they'll also receive a free and fun activity sheet to play with in their own time. This you'll download (black and white) and give to your child to complete. Sasha does all of this for the love of it, and you won't ever be asked for even a single penny. It's all in the name of fun!
She lives to entertain and see children smile, so she encourages Rose's little followers to write back to her as well, and even send in colored pictures and activities from the teeny free gift-sheets she'll send them. Sasha is the perfect penpal who will always respond and never forget your little one.
She looks forward to meeting your child and becoming their magical, winged, penpal friend!
Subscribe
---
Eagle Crest Pediatric Dentistry
Board-Certified Doctors
Proudly serving Havertown and the surrounding areas of Ardmore, Haverford, Broomall, Newtown Square, Drexel Hill, Springfield, Clifton Heights, Bala Cynwyd, Lansdowne, Ridley Park, Woodlyn, Prospect Park, Bryn Mawr, Wynnewood, Overbrook, Holmes, Media, Darby, Folsom, Morton, Yeadon, Swarthmore, Wallingford.